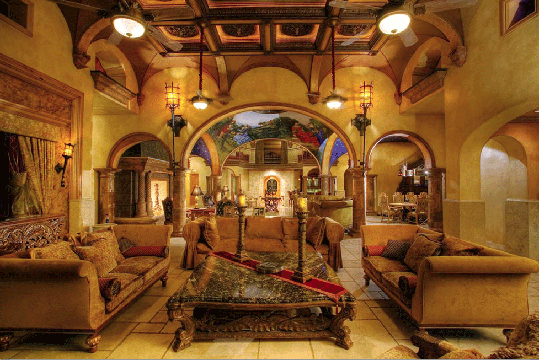 Welcome to DESERTCASTLE, Palm Desert, CA

Desert Castle on Facebook



A fantastic oasis in the Californian desert from its elegant Tuscan facade to its state-of-the-art kitchen. Desert Castle is an experience like no other. Here is a private palace of marble, flying buttresses vaulted ceilings of stars and 16th century grandeur.

Located near The Marriott Desert Springs Resort in Palm Desert and dramatically situated on the 18th fairway of the famed Desert Springs Golf Course, Desert Castle is an island of luxury. This magnificent estate has 7 bedrooms and 7.5 baths- intimate entertaining spaces and a delicious variety of bedroom suites.